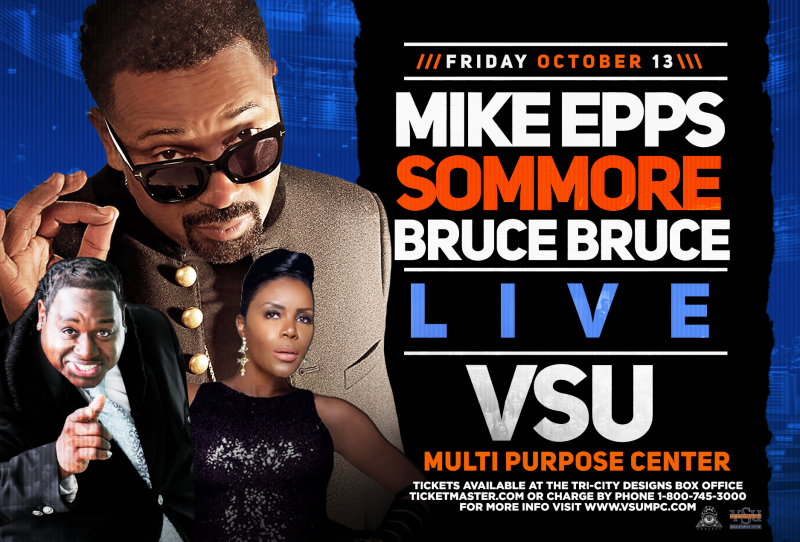 Since his first appearance in HBO's Def Comedy Jam Tour, comedian Mike Epps continues to generate an extraordinary amount of buzz among his peers for being not only one of the funniest comic actors in town, but also for his dramatic talent.
As a comedic actor, Epps is best known for his roles as Day-Day Jones in Friday and Friday After Next and Black Doug in The Hangover.
He has headlined his hugely successful stand-up special Mike Epps: Underrated and Never Faded, and in 2011 he introduced the world to new comedic talent with Mike Epps Presents: Live From Club Nokia both which aired on Showtime. His first comedy rap album Funny Bidness: Da Album featured Snoop Dogg, Kid Rock and Slim Thug among others. His upcoming film features include "Acts of Violence" with action-mogul, Bruce Willis and "The Trap" with T.I.
Mike will be appearing at the VSU Multipurpose Center in Petersburg on Friday, October 13th at 8PM. 
**There is no age restriction to attend the show, however we do recommend that patrons under the age of 18 consult with a parent or guardian before purchasing tickets. 
**Artist line up subject to change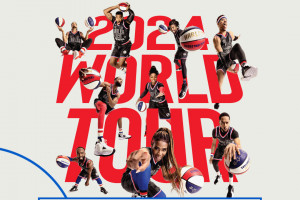 Harlem Globetrotters 2024 World Tour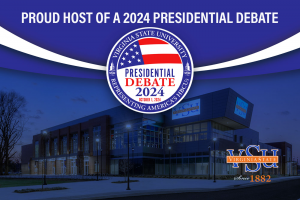 Virginia State University Makes History As The First HBCU In The Country Selected To Host A General Election Presidential Debate