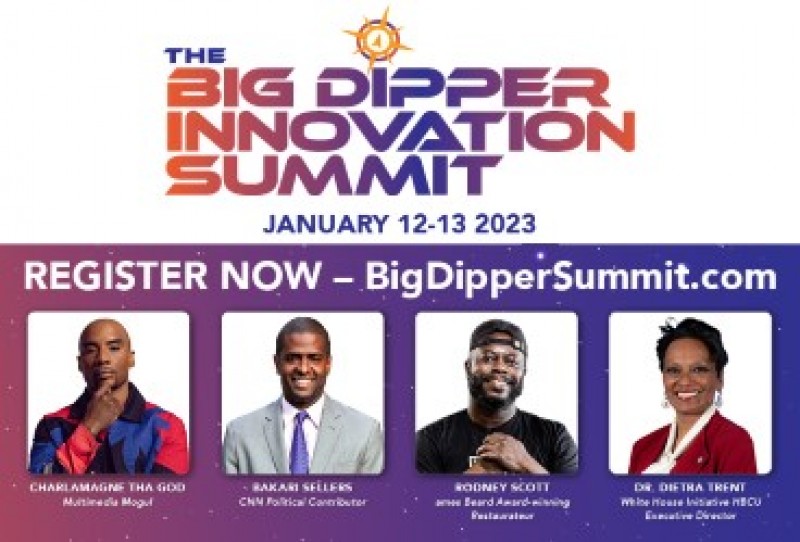 "The summit is a destination for creators, entrepreneurs, big dreamers, big thinkers, makers and curators who want to talk innovation, new ideas and the next frontier across major industries and emerging markets," said Ken Johnson, President and CEO of Summit co-founder, JMI. Featuring a variety of speakers and presenters, the Big Dipper invites attendees to:
• Come see media mogul and Radio Hall of Fame inductee, Charlemagne Tha God, as he shares his journey on becoming a voice of the culture and building a new media empire
• Be inspired by the prophetic voice of Rev. Dr. Howard-John Wesley, Senior Pastor, The Historic Alfred Street Baptist Church, one of America's most dynamic spiritual leaders
• Hear how Charis Jones, CEO of Sassy Jones, turned her side hustle into the fastest growing privately held retailer
• Get an inside view on CNN's Bakari Sellers' outlook on the next frontiers of policy change and so much more!
For a full list of presenters please click the button below!