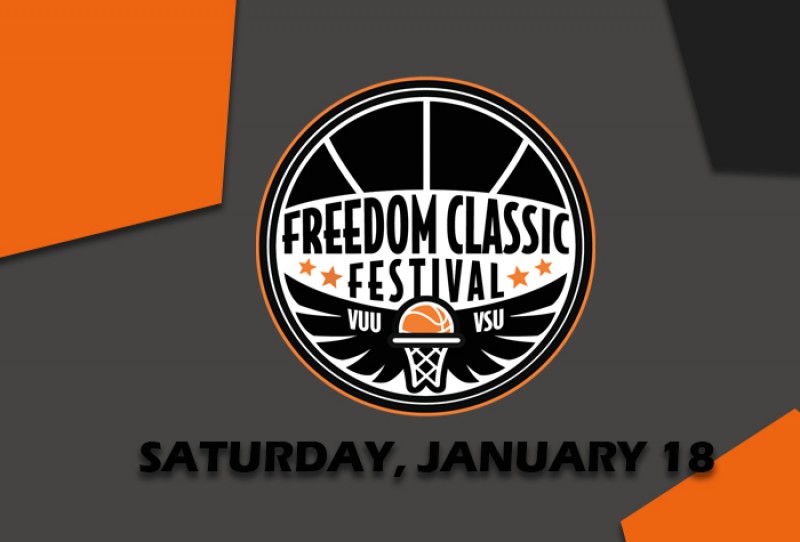 25 years ago, we had a vision.
A vision of commemorating the late great Dr. Martin Luther King Jr.'s life and legacy, as well as the groundbreaking selfless acts of other prominent civil rights leaders and activists. A vision of showcasing the rich history and culture of two of the nation's top HBCUs — Virginia State and Virginia Union. This vision became a reality — and then some — when the Freedom Classic Festival was born in 1995.
It started as a college basketball game between two passionate rivals. But it became something more.
It became programming to educate more than 20,000 students about STEM-ED industries. Seminars about health, wellness, and financial literacy. And a forum for community activism.
Dust off your VSU and VUU gear and join us for the 25th installment of one of the biggest HBCU rivalries ever at VSU's Multi-Purpose Center on Saturday, January 18th!
More Information about the Freedom Classic Festival visit www.freedomclassicfestival.com