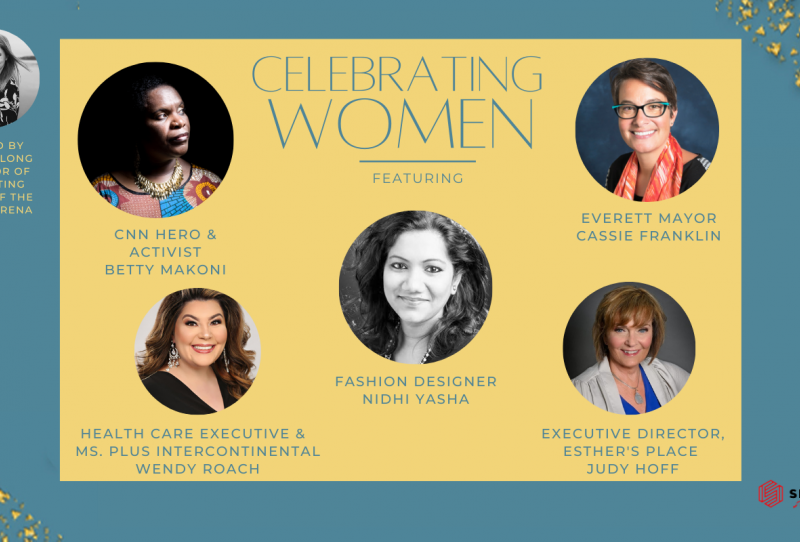 Join us Wednesday, March 31 at 3 pm on Facebook to celebrate the last day of Women's History Month with industry leaders from all over the world.
KEYNOTE Betty Makoni – CNN Hero, author, and multi-award-winning influencer, Betty Makoni is a Zimbabwean women's rights activist who in 1999 founded the Girl Child Network, a charity that supports Zimbabwe's young sex abuse victims. The organization has rescued more than 35,000 girls and provided mentoring to at least 60,000 girls around Zimbabwe.
 
Everett Mayor Cassie Franklin – Cassie Franklin took office on January 1, 2018, becoming the first woman to be elected mayor of Everett. As mayor, Franklin is focused on economic development, public safety and civic engagement. She uses her extensive leadership experience to ensure the City's ongoing financial wellbeing and the success of all of Everett's businesses. Franklin is committed to open, transparent government and to ensure that the City's workforce and boards and commissions are reflective of our diverse community. 
 
Nadhi Yasha - A NIFT, New Delhi and IIM Ahmedabad alumnus, Nidhi Yasha is the founder and director of the reputed and internationally acclaimed Mumbai-based design house, The NY Studio, and the owner of the luxury label NIDHI YASHA. Her designs have been featured in some of Bollywood's top films and television programs. With over 15 years of experience in design, Nidhi is a member of the FDCI (Fashion Design Council of India) and showcases bi-annually at the "India Fashion Week" having been featured in Vogue India. Her eponymous retail label NIDHI YASHA bagged the prestigious nomination for "National Brand "at "Luxury lifestyle awards" in Singapore in 2016, having debuted at the London Fashion Week Catwalk Edit in 2015.
 
Wendy Roach – Experienced Patient Access Director with a demonstrated history of working in the hospital & health care industry in both a clinical & administrative capacity. Skilled in Healthcare Management, Revenue Cycle Management, Diagnostic Medical Sonography, Patient Safety, Education & Training, Public Speaking & Modeling. Strong healthcare services professional currently pursuing a PhD in Organizational Leadership from Concordia University. Wendy is an international speaker and leadership instructor. She currently holds the title of Ms. Plus Intercontinental 2021.
 
Judy Hoff- Judy is a pastor and national award-winning speaker and founder of Esther's Place. The founder of Esther's Place is accessible to women and their children who are in a variety of challenging circumstances. Homeless, domestic violence survivors, recovering drug users are just some of the clients that utilize this low-barrier facility. More than just breakfast and lunch, which is served daily, our services include free phones, insurance cards, sleeping bags, and other essential survival supplies. Clients can also attend life skills classes, support groups, and recovery meetings daily. Developing relationships with each woman is our most important function on guiding them toward the resources and services on their road to self-sufficiency. This past year, Esther's Place served over 9000 women and served over 25,000 meals.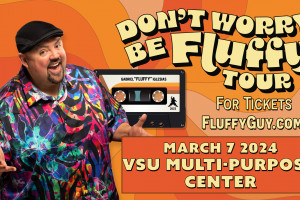 Gabriel Iglesias is Coming to the VSU Multi-Purpose Center!